Many people ask if and when they can change hospitals or treatment facilities?
By law, it is not possible to move from one hospital to another at will. The other hospital is obliged to run the entire admission procedure for the Patient as for an emergency room patient. This may mean that the Patient will not be admitted.
Any Patient who consciously wishes to discharge from a particular hospital has this option. He or she must make an appropriate written declaration of discharge at his or her own request. The decision on discharge is taken by the doctor. In the absence of such a declaration by the Patient, the doctor will make a note in the medical records. This is a condition for leaving the hospital during ongoing treatment.
A patient shall not be discharged if this would endanger his or her health or life and further treatment cannot be provided in an outpatient setting or another treatment facility, even if the patient grossly violates the order or course of treatment.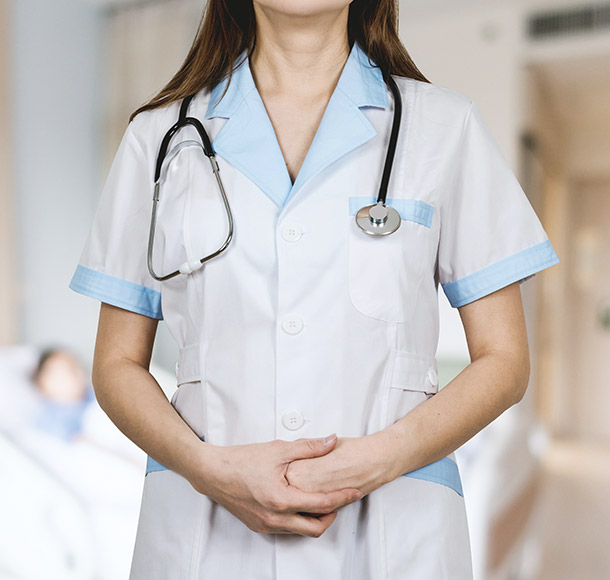 If you are undergoing cancer treatment you have the option to change treatment centre at any time during your diagnosis - treatment. There are no formal restrictions. It is important that you take your medical records with you when choosing a new treatment centre.
If for some reason a parent decides that he or she wants to take the child out of hospital in order, for example, to continue treatment at home or at another medical facility, he or she has the right to request the child's discharge, even though the treatment process at the current facility has not yet ended.
Only if a patient has been referred inappropriately (e.g. not in accordance with the hospital profile) and is suitable for further transport after the necessary emergency care has been provided, the doctor on duty may send the patient to another medical facility, having first ascertained the patient's capacity to be placed there.
Details on pricing for a specific order can be arranged with our
National Operations Centre phone 7/24 - 225359151