Denmark has reduced the number of public hospitals with ED departments from 41 to about 20 by 2020. There used to be about a hundred, but a major reform of the hospital system followed a cost and bed utilization analysis. The new system calls for the creation of 16 large specialized hospitals, which will combine smaller support centers under their wings. These 16 "super hospitals" are the core of the system. Construction of some of them is still underway. It is worth mentioning that there is also a network of private centers. Hospitals in Denmark serve 5.8 million citizens.
Denmark's health care system is universal and free. Every citizen has the right to use its services. When you visit, you do not have to prove that you are insured. In global rankings of health care quality, Denmark is regularly seen as one of the best in the world. An important factor besides the design of the model itself is the financial outlay. Denmark spends 8.4 percent of its GDP on health care. Meanwhile, Poland has allocated 4.3 percent of GDP in 2019. The government intends to increase this level to 7 percent, but not until 2027. All spending, including that from private pockets adds up to more than 6 percent already today.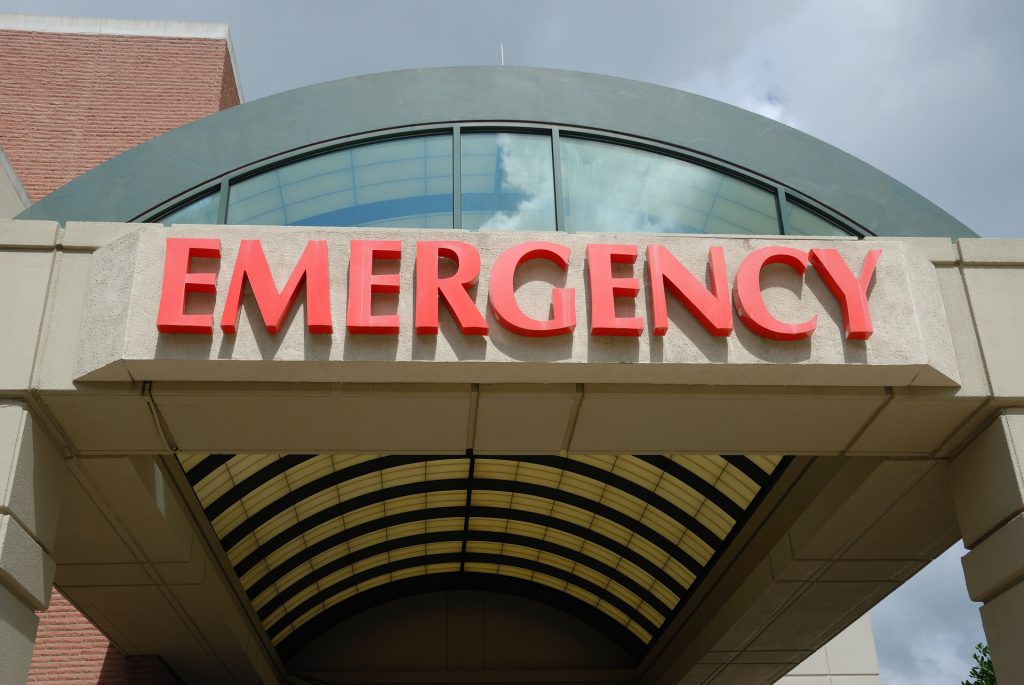 In OECD countries, the average is 6.53 percent. Poland currently ranks third from the bottom in this group. Outlays on health care are worth checking per capita, taking into account purchasing power. Poland spends relatively little for a country in the EU - less than $1570 per citizen. The average for the analyzed group of countries is $3270. Danes spend 3 times more (2019 data - $4663.4). In Denmark, hospital beds are for acute and severe cases. Lighter ones are treated in outpatient clinics, but huge importance is also given to prevention.
In Poland we have about 660 beds per 100,000 residents, in Germany about 880, but in Norway just under 400, and in Sweden less than 300. Denmark (data for 2018 OECD report "Health at a Glance: Europe") 243 beds. It is worth noting, however, that hospital beds are counted differently in different countries.
In Poland, we have about 950 hospitals operating under various ownership systems. This number is shrinking under the pressure of financial conditions and the exponentially deteriorating situation with personnel. There is a shortage of about 60,000 doctors. The vast majority of nurses are over 50 years old. Wards are being closed en masse, especially gynecological-obstetrical, psychiatric or pediatric ones. Before the pandemic, Polish hospitals had poor occupancy rates - about 65 percent on average. In countries with better health care systems, this ratio exceeds 80 percent.
According to a report by the Association of Polish Counties, based on OECD data, the gap in access to hospital services between Poland and highly developed OECD countries is steadily widening, to Poland's disadvantage. Despite the fact that, according to the Central Statistical Office, we spent 67 billion zlotys more on health in 2021 compared to 2016, it is worth noting that quite a lot of these funds (more than 10 billion) were not spent, due to pandemic restrictions.
Any attempt to rationalize the structure of the hospital system in Poland is met with protests from local governments threatened by the liquidation of their own facilities, treated as an important part of the local infrastructure. Former Marshal of the Senate , doctor Stanislaw Karczewski reacted in the following way to the idea thrown by current Senate Speaker Tomasz Grodzki to reach for Danish solutions - This is still a policy of rolling up Poland, especially districts, and discrimination against residents of smaller towns. This total opposition is a real anguish, not for PiS, but for Poland.