Saving lives and health is a complex phenomenon when it comes to the legal side. There are still actions that must not be done, even though they may save someone's life. Even if a life-saving drug is at hand and its administration does not require special qualifications. For example, in the case of anaphylactic shock, today it is forbidden for a first-aider to administer epinephrine if he or she is not a professional rescuer, even if the drug is available at the scene.
Allergy Foundation activists argue that in the situation described, this does not at all mean that the life-saving drug should not be administered. It is clear from the provisions of the law, as well as from the Criminal Code, that every person has a legal obligation to help another person whose life is in danger. And administering epinephrine saves the life of a patient in anaphylactic shock.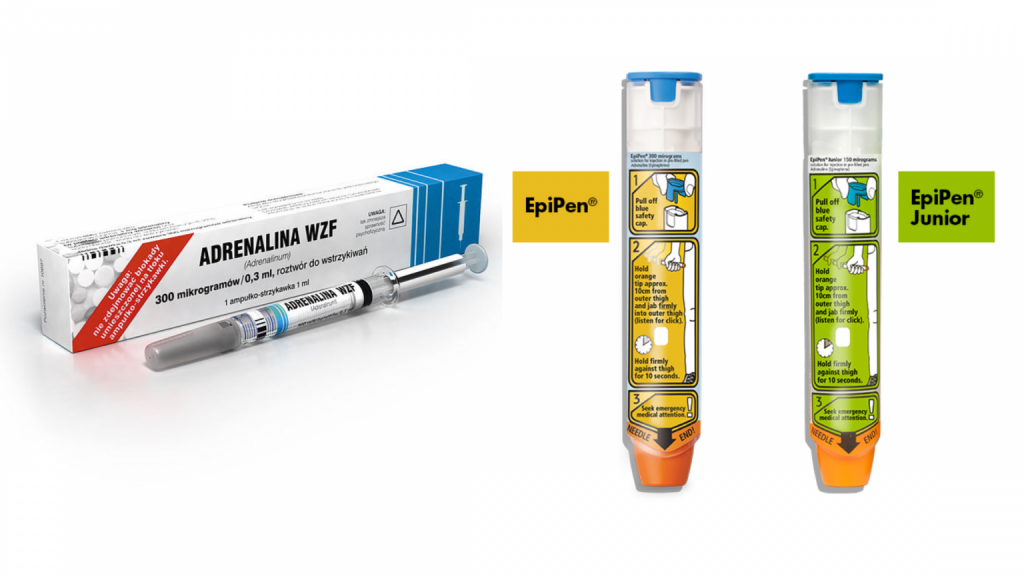 To dispel doubts, the Ministry of Health has just published a notice on management recommendations for the care of students with anaphylaxis, bronchial asthma, allergic rhinitis, atopic dermatitis and urticaria at school. In order to provide appropriate care for chronically ill or disabled students at school, the nurse of the teaching and educational environment or school hygienist shall cooperate with the primary care physician, parents, adult students and the school principal and staff. This cooperation includes: jointly determining how to care for the student matching the student's condition in situations where it is necessary to administer medication and perform other activities while at school. An important caveat - the administration of medications while a student is at school by school employees may only take place on the basis of written consent and authorization for such action from the parent.
In the event of anaphylaxis, first call the emergency medical team and notify the student's parent. If at least two symptoms appear, epinephrine should be administered, if available, using an auto-injector or ampoule syringe (self-administration by the student, a nurse of the teaching and educational environment or a school hygienist or teacher after appropriate training). The injection is made into the anterolateral surface of the thigh in the upper third of the thigh.
To remove existing interpretive doubts, the Health Ministry is proposing that the definition of "first aid" be expanded to include the administration of an epinephrine injection. This will happen through an amendment to the Law on State Emergency Medical Services.